Tai Chi Merchandising
We offer online purchasing of our great product line. Check back often. Our institutes of tai chi research research and produce new products regurlarly!
Tai Chi Shoes
Regular slipper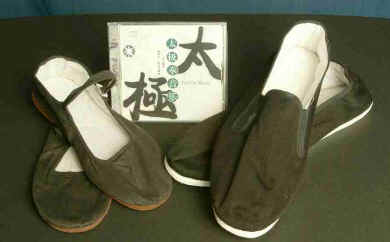 tai chi slippers
cost: $50 pair. All sizes. High quality cotton soles.
order now,
Advanced pressure sensitive tai chi shoe
Connect your tai chi slippers to your PC and watch your weight shifts! Tai chi slippers come with bluetooth wireless transmitters and all required PC interface software that logs and shows you a graph of the % weight separation during your form. Overlay a target graph with what you achieved and compare where you are going wrong.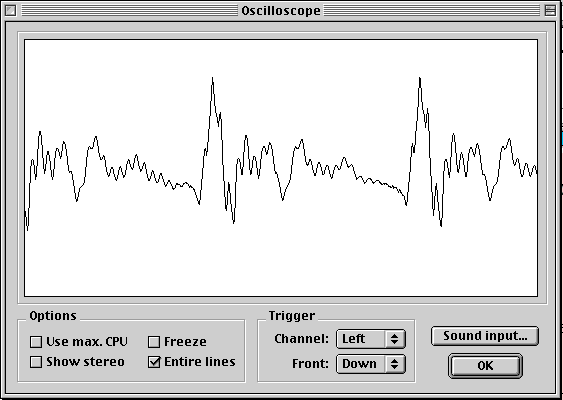 An example of what 100% weight shifts look like via your tai chi pressure slippers.
cost: $1,500 USB includes all software and hardware.
order now!

,
Tai Chi Swords
High quality tai chi practice swords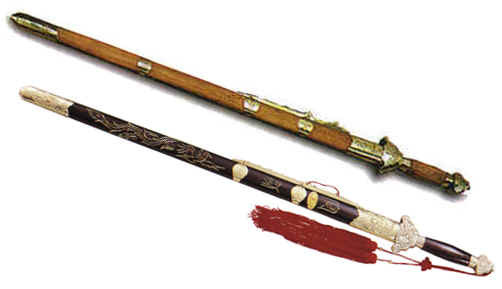 Customize your sword online! We have a custom fabrication facility. Order your custom sword online.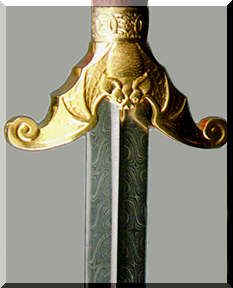 Quality workmanship. Beware of cheap imitations from Tan's.

Tai Chi Uniforms
A range of clothes for both teachers and students - everyday and formal wear (like star trek formal attire for visiting dignitaries), maybe also clothes for competition.
For Students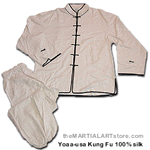 Loose & comfortable
For Teachers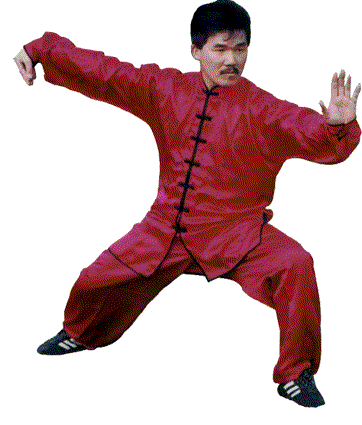 Suitably awe inspiring
Formal Tai Chi Suits

Similar to those worn by star trek officers during formal dinner. Use when going to yum cha with interstate or international guests.
Cost: $1000
For Competitions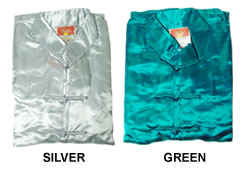 A range of silk in all fashionable colours. Flaming red and Emerald green are the big sellers this year. Impress the judges!
Cost: $200
For extreme weather conditions
A range of special clothes that are loose fitting and comfortable, allowing a full range of movment, whilst offering protection from the elements, be they snow, wind, underwater or sky diving. Do your form knowing that you are protected!


Cost: varies - price on application

Tai Chi T-Shirts
We have a wide variety of tshirts.
Cost: $30 + Postage and Handling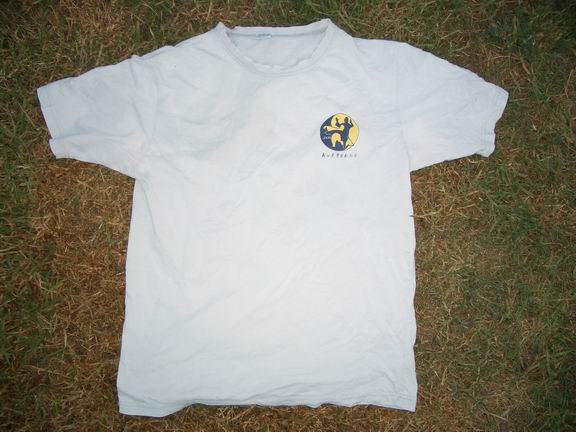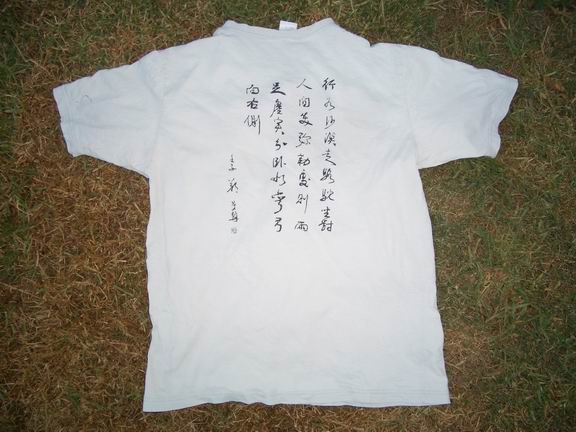 Tai Chi Practice Mats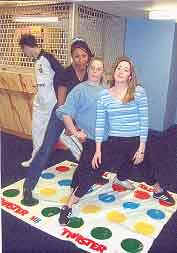 Learn the form the easy way - all foot positions clearly marked, as per the Professor's original diagrams - updated in color.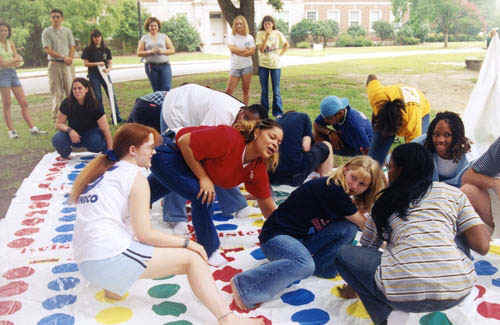 A group tai chi form gone terribly wrong
Cost: $120 (small)
Cost $230 (large)

Tai Chi Media
Selected books, CDs and DVDs.

coming soon.