The aim of this site is to store all my writings on software development, especially on Design Patterns & Programming. My current fascinations are software visualisation, UML, design patterns, C#, Python and Extreme Programming incl. unit testing, as well as the revolutionary Python-C# hybrid .NET language called boo.
Design Pattern Courses - for your company
Elevate the effectiveness of your entire programming team - Andy can deliver a design patterns course to you programming team on your company's premises. Check out the course details here.
Other news
Latest seminar: Running a one day design patterns workshop this Saturday 19th May 2007.
Latest download - Relationship Manager for .NET - I have implemented RM Relationship Manager for .NET using the Boo language (porting it from Python). See it at RM for .NET
Latest download #2 - A free python code reverse engineering utility and UML modelling tool - PyNSource.
Andy's Latest Patterns Talk - "Design Pattern support in UML tools - part II" - presented October 2006, with a segment of that talk available on youtube. See part 1 here.
Also see "The road to Bridge" - presented at the Melbourne Patterns Group, 23 March 2005. A story of how we get from patterns like the Interface pattern to Factory, Strategy, Proxy, Adapter, and finally to Bridge. Its all about being able to swap implementations.
Python Tools - A new book-marking plug in for the IDLE python editor is available on my Python IDLE plug-ins page. UML modelling tool for python - PyNSource. Also here is a talk I gave on how to use Delphi and Python together & latest "python for delphi" techniques & deployment issues.
Tai Chi - my tai chi classes, in Melbourne, Australia.
Photography - See some photos I've posted using the mighty digital Nikon D50 and VR zoom lens.
Commercial - Visit my commercial educational software product Reason!Able www.goreason.com that I built in Delphi. Now superseded by Rationale, available from www.austhink.com
One of my design patterns I have called Relationship Manager and there is a current discussion going on about it.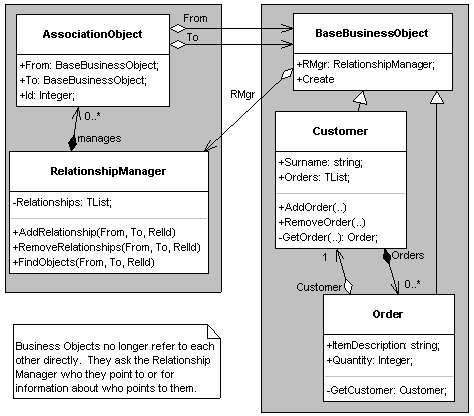 My latest theoretical work on relationship manager.
The latest tool I have developed and released to the world for free is a python code reverse engineering utility and UML modelling tool - PyNSource. See picture below.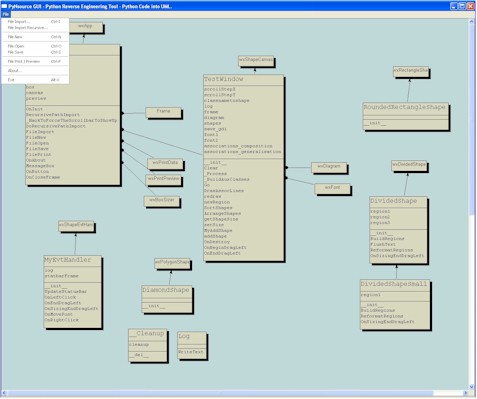 Email to abulka@netspace.net.au
View my resume.